Recording Full Crate for Red Bull Music uncut
Life is full of such weird coincidences! For my latest recording session at Red Bull Studios, we recorded producer/DJ Full Crate, who coincidentally I had been in contact with in 2011 to collaborate, but eventually never met up. 7 years later, (a social media marketing career behind me and on my way to becoming a music producer) I was to be the assistant recording engineer at his session!
He brought his band, with whom he performed for the first time live with, and two soloists Gaidaa on latest single 'A Storm On A Summers Day' and Luke Burr from the UK on currently unreleased track 'A Fool Getting Older'. Such a vibe, and the video shows it. Everything was done to perfection, from getting the piano tuned during rehearsal, to the smoke machine, to recording as many (one-take) takes until everyone was satisfied! And the result is amazing. Crate cited Disclosure as inspiration for his live set and the addition of the live instruments and sample pads were definitely a key to the epic performance.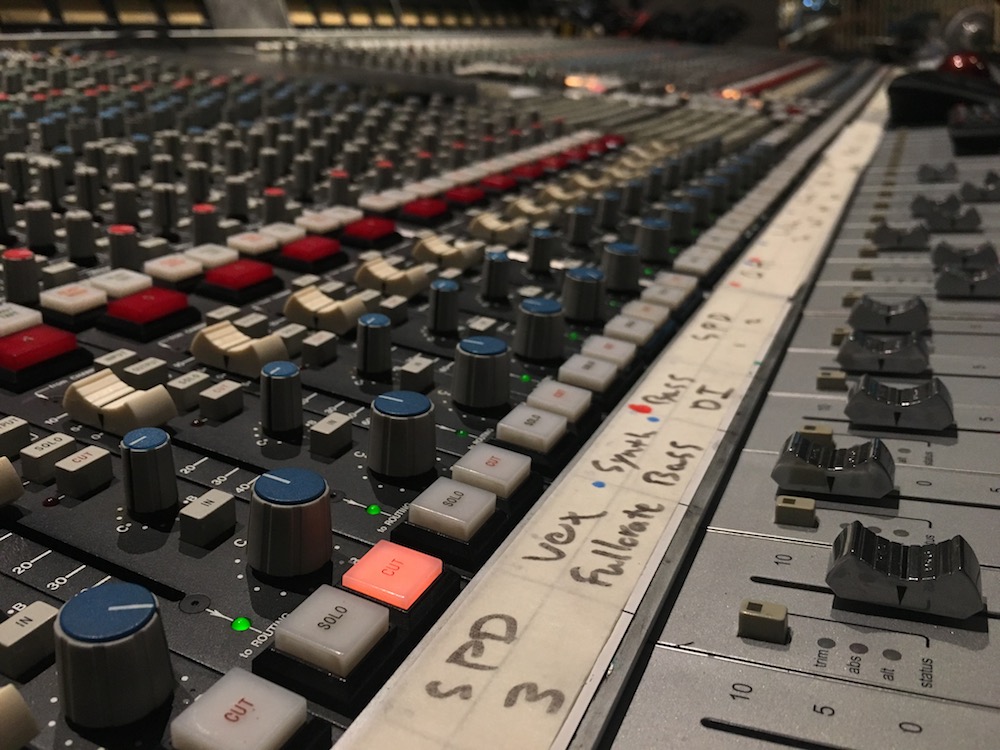 See the photo gallery below for a close up of the beautiful microphones I set up ;-) Here's a quick rundown of which ones we used:
Lead vocal: Peluso P-12 tube
Full Crate vocal: Shure SM58
Backing vocals: Shure SM7B
Room choir: AKG 414 Gold
Piano back: Neumann U-87 (not shown in the photos)
Piano stereo pair: Coles 4028 ribbon
Overhead L: AKG 414
Overhead R: AKG 414
Kick in: Shure Beta 52
Kick out: AGK 414
Snare top: AKG C 451 B
Snare bottom: Sennheiser 421
High-hat: AKG C 451 B
Tom: Sennheiser 421
Floor tom: Electro-Voice RE-20
Drum room: Neumann TLM 103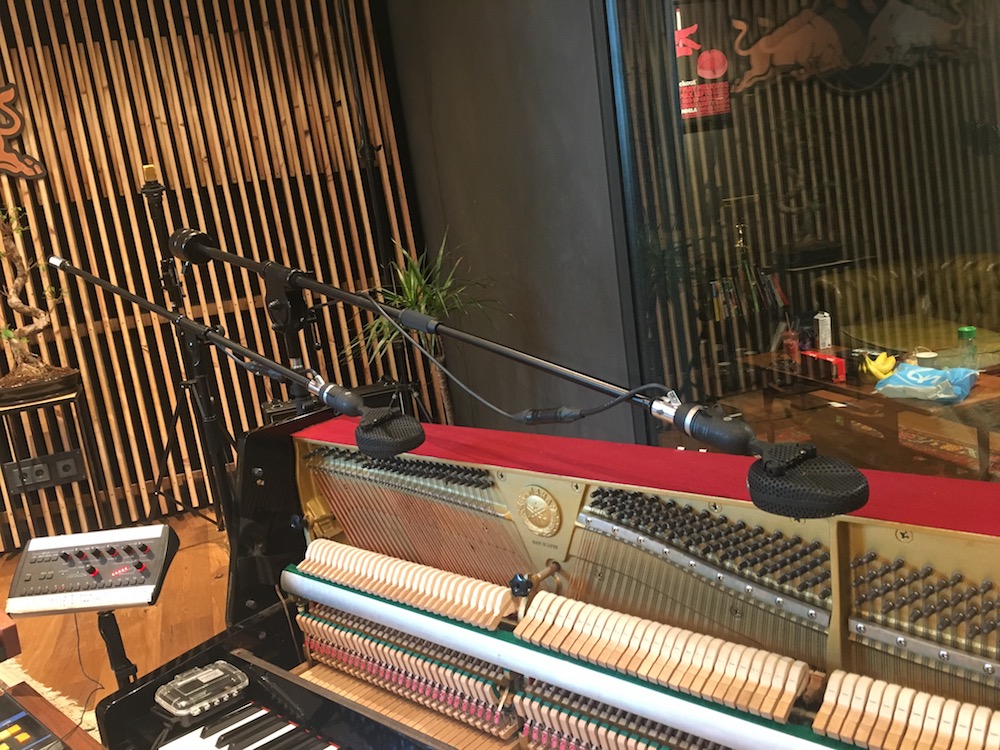 Full Crate's band:
Full Crate: vocals, electric bass, SPD sample pad
Piano & synths (Juno 60 & Prophet) - Alexander Klement
Drums - BangBang Sharona
Backing vocals: Aïcha Gill, Kaydee, Saïda en Ella Alexander
For the full article on Red Bull Studios and photos (by Arenda de Hoop) see: https://www.redbull.com/nl-nl/full-crate-live-sessie-red-bull-music
Recording & mix engineer: Thomas van Opstal
Assistant recording engineer: Janice Wong
Video production: Keanu Haumahu
Studio manager: Jasper Djosa
Red Bull Studios Amsterdam
Official website: http://www.redbullstudios.com/amsterdam/studio
Address: Atlantisplein 1, 1093 NE Amsterdam
—
If you've reached this far down of my blog post, please take a few seconds to:
Subscribe to my YouTube
Follow my Instagram
Like my Facebook